Accelerated, efficient file downloads-the alternatives of IDM
March 13,2017 3 comments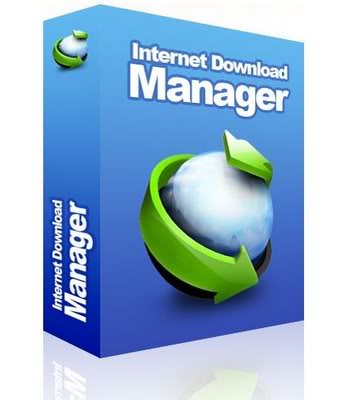 Downloading files from the Internet is perhaps the goal and/or the expectation of many, as soon as they set into the Internet. However, there may occur a sudden halt while at the peak of your download, maybe when downloading your favorite item or even the download speed becoming slower than you expected. Causes may be; power run outs, your Internet data being depleted, error(s) in Internet connection, accidental shutdown of the computer or even bulkiness of the download etc. A download manager (DM) in such cases, can be of great significance.
A download manager or download accelerator is a powerful software that makes file download easier, faster, and more reliable. It can be used to accelerate download speed by a given factor and even impose speed restrictions. It can also download files from multiple sources at once. Some DMs also have amazing features like video and audio grabbing from sites other than the known ones for file sharing (like YouTube). In addition, download managers have the ability to pause and resume download making them useful in areas with frequent power failures.
The Internet Download Manager commonly known as IDM is by far the most common download manager. It's estimated users across the globe stand to over a billion persons. This is maybe due to its unimaginable features. IDM provides the user with the ability to resume downloads easily in case of accidental computer shutdown or lost internet connection. It's able to boost a download speed by up to 5 times the normal speed enabling faster download. Additionally, the IDM can download following user schedules and does it accordingly. Above it all, the IDM segments files into various fragments and downloads the concurrently.
A fully featured version of IDM is not free, however. It costs about ksh.3000 (approx. USD $3). There are alternatives to this tool which are equally efficient but are not as popular because of vendor lock-in to IDM. What's amazing about these alternative download managers is that they are absolutely free and just as efficient as IDM. They include the following;
Download Accelerator Plus (DAP)
At over 250 million users DAP is fast taking track. It's free, smooth, fast download feature makes it likable by many. DAP accelerates downloading speed much faster than IDM using SPEED bits patent multichannel technology.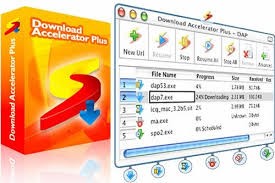 It enables video viewing while still downloading thus no need to wait for your content to finish downloading. DAP provides the user with information on broken links hence no room for incomplete download. It has the ability to split a file into fragments and concurrently download them. The ability to download from multiple sites give it an upper hand over other download managers.
DAP has the capability to find the best download source for quick download and provides for multiple download format from the usual YouTube format. It's able to determine any potential security threat thanks for its available major anti-viruses.
Internet Download Accelerator
IDA is a program with similar features to IDM. It achieves download acceleration by splitting the download file into segments. It can be added to any running browser e.g. google chrome, Firefox such that it swings to action as soon as a download has been launched. IDA can refresh expired download link enabling the user to resume the download. It has provisions for speed control; for highest download speed and its adjustment.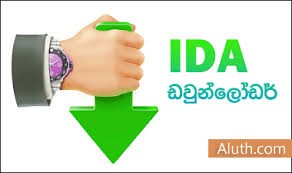 IDA's encrypted scheduler enables the user to schedule file download for a later time. The files can be automatically detected and placed in its already predefined categories. This software provides a better user-friendly display than corresponding download software allowing for maximum interaction with the system. It details the user on download error correction in case of any.
JDownloader
Is a free and open source software that is Java coded. It works on major operating systems like Windows, Linux, and Mac. JDownloader is able to resume your paused download and schedule your downloads with a faster-downloading speed thus save your precious time. The user is able to choose how many downloads will run at a time hence priority is given its course.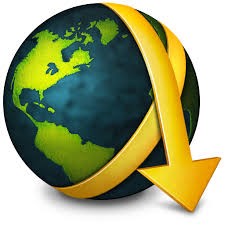 JDownloader installation procedure is quite simple and is easy to operate. Allows for support of numerous languages and themes and reduces users waiting time by assigning a new internet protocol for each download.
Video grabber

It's a high-speed download manager that allows the user to grab videos from all online video sites. Video grabber is a web-based software that can be used anywhere at any time, therefore requires no installation. Its performance index rates much higher than IDM. Its magnificent speed, stability, and simplicity earns it an upper hand to other download managers.
EagleGet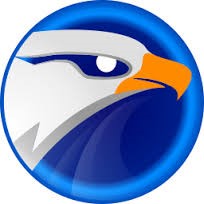 Is a universal download manager specifically designed for Microsoft Windows Operating System. It uses the 'Breakdown' download technique (breaks down the files and then download them) EagleGet can resume downloads from the point of halt and can tackle problems like crashing of the computer system or power failure. EagleGet has a special feature called the video sniffer that enables the user to download high definition [HD] videos without any ads. It also allows video conversion into audio format. Downloads are greatly controlled (adjusted accordingly for batch download). Expired links are automatically refreshed and download resumes.
FreeRapid Downloader
A java coded download manager that can be used to download files from file sharing platforms like Facebook, YouTube, Picasa, rapid share, etc. One only needs to basically paste the URL of the desired file on FRD and the download process automatically triggers. FRD keeps a record of all your downloads to present unless you decide to remove them (important for your future reference).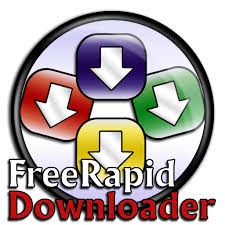 An outstanding feature of FRD is its ability to verify an already existing file on the server. It does work with Linux and Mac OS apart from Windows.
Mipony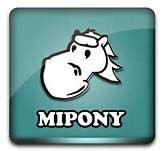 Is a free and a perfect choice download manager for large files. Mipony optimizes user's connection and enables for automatic download of files. It comes in handy with an embedded browser that detects downloading links. Can be used in file sharing platforms like rapid share, YouTube, Facebook. Mipony has a web interface that controls resume, schedule and pause during download, a feature that makes it 'remotely controlled'.
Orbit downloader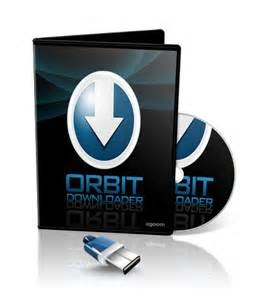 A fast yet a free download manager with features similar to the IDM. It can download all file types e.g. videos, audio from popular social media sites making general downloading faster, easier and safer. It supports major browsers and streaming media protocols like HTTPS, HTTP, RTMP, MMS etc. Downloading files can be easily managed more efficiently with tagging function. Email attachments apart from videos too can be downloaded at a faster speed making it efficient for windows users.
FlashGet
Initially called 'jetcar', FlashGet is an amazing download manager due to its impressive speed. It has two versions; a paid for version and a free version both coming in handy with ads.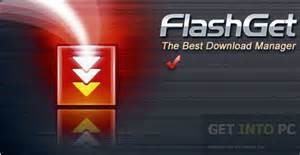 FlashGet does download automatically and the user does not have to operate the download process. It supports a lot of streaming media protocols like HTTPS, RMTP, MMS, HTTP etc. and the user can find already defined categories within the program. For those with torrenting habits, FlashGet is perfect as it supports torrent files and a lot of multitasking with the file downloads is also possible. Upon download completion, FlashGet is triggered to check for viruses, spyware, malware and malicious system threats into your bugs and immediately fix them.
Go!Zilla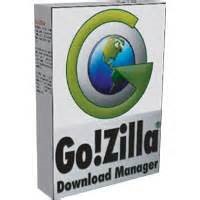 This tool helps in file management. It improves your internet download speed on full tilt. Go!Zilla is able to resume and recover data in case of sudden interference during download and thus highly reliable for weak networks. It can work with any type of internet network connection. Downloading with Go!Zilla is very simple since it works within your web browser and one can download bulk files all at the same time.
The DMs discussed above are of zero cost and perform efficiently as well as IDM thus no more stress of buying a DM.