AN ALLURING BEAUTY WITH A PURPOSE-MISS TOURISM KISUMU COUNTY 2016_2017
November 11,2017 0 comments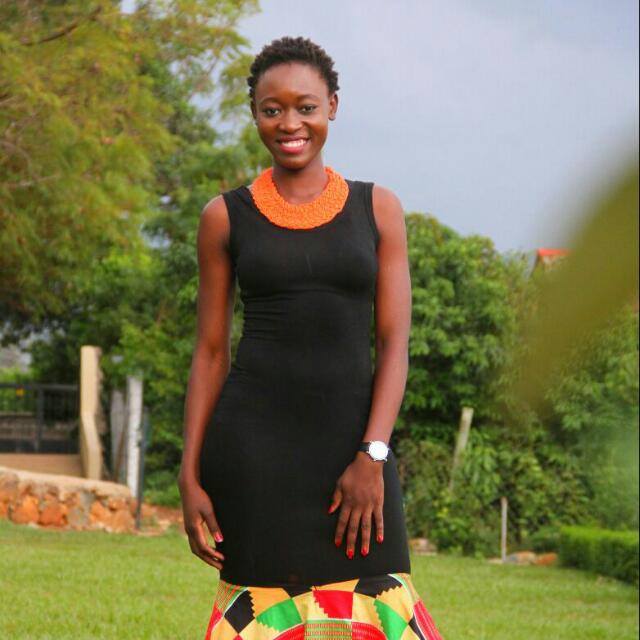 It does not get better than this. We are privileged to have an interview with the young beauty who clinched the coveted title of Miss Tourism Kisumu County 2016-2017. She is not just a pretty face! Apart from her alluring beauty, which turns heads, you will quickly note that she is ambitious, articulate, eclectic and smart. She is the embodiment of style, grit, and grace. Her prowess in communication, adept catwalk and graceful smile enabled her to bag the title. Her sincere and genuine demeanor and amicable aura made her a hot favorite in the contest. A computer security and forensics student by profession. I could keep going on, but there are not enough words that can describe her to the fullest. Without further ado, ladies and gentlemen meet JULIET MERCY AWINO, Miss Tourism Kisumu County 2016-2017.
TALWORK: First of all, let me thank you for creating time for this interview. It is an honour to have you with us.
JULIET MERCY: It's my pleasure.
TALWORK: As Juliet Mercy, what principle do you live by in life?
JULIET MERCY: I believe in doing what I can with what I have. I have learned to live simply through happy and tough times. It's good to live simply when life is going on well, but it is essential to live simply during hard times. It is important to remove all the glut and rumble in order to have a more fulfilling life. Life presents us with different opportunities. I strive as an individual to make great use of every opportunity that comes my way. In short, live life fully and die empty.
TALWORK: Quite inspiring. You recently graduated from Jaramogi Oginga Odinga University with a degree in Computer Security and Forensics. What made you pick on that course?
JULIET MERCY: I actually chose it because I love it. I am particularly not a fan of routine jobs. I realized that this particular course will challenge you to think outside the box, make you want to explore. Also, given the fact that it is always evolving, made me love it even more.
TALWORK: How do you spend your free time?
JULIET MERCY: I like listening to music. Occasionally I switch it up by reading books. More often than not, I do visit orphanages in the county.
TALWORK: So you're a fan of reading. Which book are you currently reading?
JULIET MERCY: I am a great lover of books. I think reading is fundamental. It exposes us to information and new ways to solve our day to day problems. It greatly improves our understanding and also helps to build a solid foundation for communication. The list is endless. At the moment, I am reading "E Is for Exceptional: The New Science of Success" by Rob Yeung.
TALWORK: Who is your role model?
JULIET MERCY: My dad, Mr. Cosmas Onywera. He is the best man I have ever known. He literally knows everything. He does not let his fear limit him. It is safe to say he is fearless. He does not sugar coat words; he tells it as it is. He has brought me up well and mentored me all these years. His wise counsel and love keep me motivated.
TALWORK: What is your favorite Bible verse?
JULIET MERCY: Psalms 27:4. Which I can quote word for word. "One thing that I asked of the Lord, that I will seek after; that I may dwell in the house of the Lord all the days of my life, to behold the beauty of the Lord and to inquire in His temple."
TALWORK: At what point in your life did you realise you shall try your luck in the pageant?
JULIET MERCY: The seeds were sown in me while I was still in high school.
TALWORK: What distinguishes Miss Tourism from other types of pageants?
JULIET MERCY: First. Miss Tourism is a franchise by Vera Beauty Product in conjunction with the county government. Hence it is considered as a national crown. Also, the fact that we are majorly tourism ambassadors and so our role is kind of well defined.
TALWORK: What can be done to entice people to support tourism in Kenya?
JULIET MERCY: I think creating awareness and proper marketing both locally and internationally.
TALWORK: What current projects are you working on?
JULIET MERCY: I have a number of projects that require my attention at the moment. We all know that education is the only sure way to eradicate and alleviate poverty. I am coming up with an education kitty to support bright but needy students. I am also building my YouTube channel, Juliet Awino which I use to market and advertise tourism events in the great county of Kisumu and the western region at large. Given I am an entrepreneur, I have developed my own brand called Julie Onyinye. I have a line of bags and chokers. So look out for them.
TALWORK: What challenges have you faced as Miss Tourism?
JULIET MERCY: Sometimes it gets a little too difficult to get enough funds to accomplish some very noble projects. People expect a whole lot from me.A lot of pressure piles on me to deliver.
TALWORK: How has your life changed since you were crowned?
JULIET MERCY: I am now a role model. So, I have to act and carry out myself as one. I mentor a lot of people and I have to portray a good example to them. My network has also grown, which might be a good or bad thing depending on how you look at things.
TALWORK: What lessons have you learned during this period?
JULIET MERCY: Wow! A lot. The most important lesson I have learned is that God will always put you where he wants you, even if no one thinks you deserve it. Have the confidence to what you like and be smart and passionate about its undertaking.
TALWORK: I cannot thank you enough for making time for this interview. The experience has been nothing less than an honor.
JULIET MERCY: Once more, it has been a pleasure.
As TALWORK, we recognize and celebrate excellence across all sectors in the country. We encourage everyone to develop their talent. Your talent may just be the foundation for your professional future.