Kenya-the investment destination of choice
April 29,2017 2 comments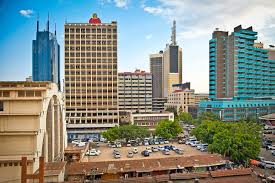 'Kenya's central geographical position in East and Central African region is ideal for investors to use as a launch pad to penetrate the enormous market of over 650 million people of the Tripartite Free Trade area arrangement which brings together 26 countries in northern, eastern and southern Africa.'' These were the words of the president when addressing a global summit on his tour to India early this year. "We have invested in mega projects and opportunities that include expansion of the port of Mombasa, airports transport corridors, rail links and special Economic Zones to make Kenya a global economic and business hub,'' he further added.
Kenya's economy has witnessed fast growth in the recent years. It has become the focus of attention for international businesses wishing to penetrate the market of East Africa. Taking a look at Kenya's cities and towns one cannot stop marveling at the first-world luxuries offered ranging from shopping malls, world-class hotels, improved Internet connection, improved infrastructure and much more. It has emerged as a commercial powerhouse in east Africa, and a viable business hub attracting investors across the globe.
Many investors are penetrating the lucrative market in the region. Investors, especially foreign, are setting up assembling and manufacturing plants in Kenya. Kenya being a COMESA trade-block member the investors are able to freely transport their goods to member countries paying less tax. A reason that has added to the streaming of investors in Kenya.
There are many reasons that make Kenya a preferable hub for investors. To start with there is the favorable business environment facilitated by the government's efforts to ensure investors explore existing opportunities. Its education system ensures for highly educated, creative and enthusiastic human resource pool. The Kenyan government has undertaken a wide range of regulatory reforms that have significantly not only reduced the cost and risk of doing business but also innovations in businesses within the financial industry to serve any kind of investment. The Kenyan government has digitalized doing -business by introducing e-platform through the establishment of electronic payment systems like e-citizen and e-procurement where all its services can be provided online. This has enabled businesses to cut costs, eliminate corruption and increase efficiency.
Kenya's large integrated economy within the eastern region spurred by utilization of technology and innovations is also another factor that makes it a priority to most investors. Innovations in the business society have made it easy to carry out business. Kenya is at position 92 up from 123 in the world in the latest world bank's ease of doing business countries report. This is mainly credited to the reforms in areas such as obtaining construction permits, getting electricity, registering property, getting credit and paying taxes. Information on establishing a business for new companies has also been published online at Kenya.eRegulations.org. With the establishment of Business Registration Service board, new businesses and companies can register in any part of the country without necessarily going to the office of the attorney general. Oversight bodies have also been established to oversee the quality of good and services offered by various businesses within the country giving quality a priority. Innovations and technology which is a magnate to investors have seen a rising number of foreign investment stirring competition with local businesses. This has forced the local businesses too to improve their quality at reduced profit margins
Mobile telephony and Internet connectivity too in Kenya plays a major role in business success in Kenya. Kenya has a strong telecommunications infrastructure. With the uptake of mobile and internet services continuing to grow most adults have access to these services. In fact, it is possible to control your business anywhere you are on your smartphone. The use of phones to send and receive money has made cash transactions for businesses much safer. With the recent move and launch of submarine cables like Seacom and Eassy, Kenya has the much-needed bandwidth for international investors to set up their headquarters in the region. The Internet connection has led to the success of online shopping platforms such as Jumia, uber, hellofood and much more.
For investors seeking an investment destination, Kenya has a generally positive investment climate characterized by stable monetary and fiscal conditions and legal environment making few distinctions between foreign and local investment. It's, therefore, suitable for those seeking regional and Africa operations