The passive way to make money part 4- walking into the market
March 10,2017 0 comments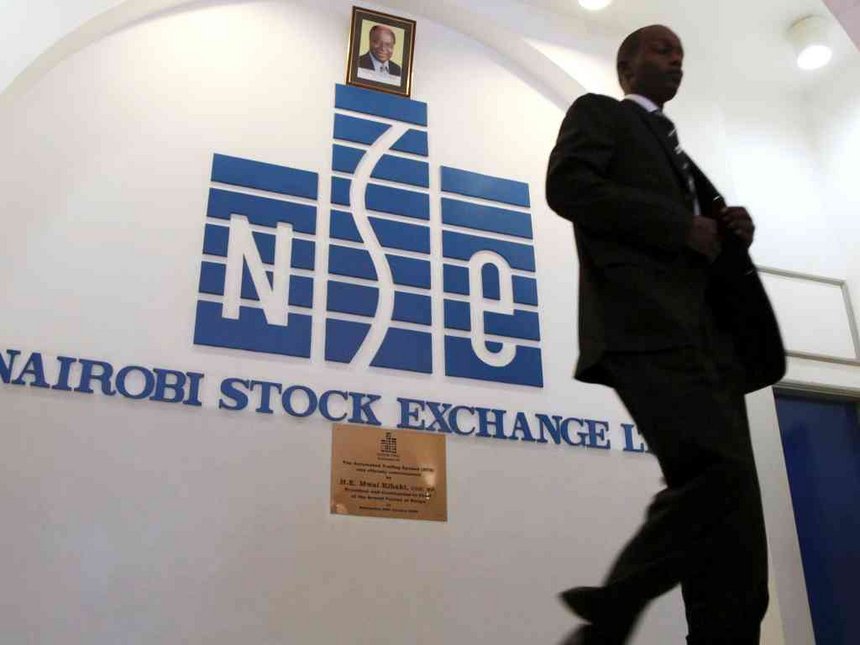 Kenyan high-interest rates and instability in the banking sector have left many Kenyan stocks trading at multi-year lows, offering investors a great entry point for exceptional long-term returns. And now that you feel you have the nitty gritty of the stock market at your fingertips, you are ready to walk into the market with heads held up high (though as a starter). Worry not, I will guide through this active step. In this part of the series, we will cover the whole process of buying stocks from the market. The Nairobi Securities Exchange (NSE) will be our guinea pig.
There are two ways to buy stocks from the market and they are discussed below.
Using a Brokerage. It's the most common method to buy stocks. Brokerages come in two forms; Full-service brokerages: they offer you (supposedly) expert advice and can manage your account; their fee is also higher (there is nothing for free here). Discount brokerages: they offer very little in the way of personal attention, they are much cheaper of course. Chose the shoes that fit you.
Dividend reinvestment plans (DRIPs) and Direct investment plans (DIPs). These are plans by which individual companies, for a minimal cost, allow shareholders to purchase stock directly from the company. DRIPs are a great way to invest small amounts of money at regular intervals.
I will discuss the former, for it is the most common way for many especially beginners like some of you. Before you can start putting your money to work on the NSE, you must first open an account with a licensed stockbroker.There are many brokers trading on the NSE, click on the link to see the list. The non-travellers type like me would, however, prefer everything done online, including brokerage services. The following list provides those stock brokers that offer online services.
You can check all of them out in order to make an informed decision but consider this; if not all, the above brokers will charge an account opening fee, an account maintenance fee, or both. The amount of these fees varies from broker to broker but it is roughly about Ksh1,200.00 (US$12.00) to open the account and about Ksh100.00 (US$1.00) per month to keep it active. "So the account can also die?."
One must buy at least 100 shares on the first trade but there is no minimum amount required to fund your account. As per the writing of this article (10th March, 2017), the least expensive share listed on the NSE was Home Africa selling at KES 0.83, Mumias sugar at KES 1.05, Atlas Development and support services at 1.05,followed by Uchumi Supermarkets at 2.38. while the current big guys are British American Tobacco Kenya at KES 856, Limuru tea company at KES 550, and Jubilee insurance at 485. A share from Safaricom limited goes for KES 16.25. Always check the current prices before walking out of your house with money to buy. Sites like Wazua can give you the current listings of prices per share. As an example, if you needed 100 shares of Mumias Sugar company you would only spend about( stock prices are sometimes dynamic) KES 105. Whereas for 100 shares of Safaricom, you will need X. (find out the value of X on your own).
In addition to the account maintenance fee, your stockbroker will charge commission and fees on every trade you execute. The commission rate is the same across all stockbrokers and is equal to 1.78% of the total value of transactions less than KES 100,000, or 1.50% of the total value of transactions more than KES 100,000.
The following documents are needed by your broker in order to open an account:
Two colored passport size photos Your national ID document or passport (a notarized copy is acceptable for investors living outside Kenya)

A signed Central Depository System(CDS-1) Form. A Sample is available for you.
You might also want to carry the following with you; a copy of a recent utility bill, the first page of your bank statement, or a copy of your PIN certificate as most brokers often ask for them.
When through with opening your account, you will be owning a Central Depository System (CDS) account. This is an electronic account that stores all of the shares you own. It is your portfolio. You can move it from stockbroker to stockbroker, and all of the shares you have accumulated move along with it. This might be necessary if you aren't satisfied by the level of service from your current broker. You can always easily take your business elsewhere. After the account is set up, your broker should instruct you how to fund it and how to place an order to buy shares. A nominee account is available for non-Kenyan Investors and it allows the broker to collect dividends on your behalf and to deposit them directly in your trading account. Reason being that Kenyan companies deliver dividends via direct deposit into a specified bank account or by a cheque denominated in Kenya shillings.
This being the most anticipated part by many, I wanted to keep it precise and to the point. In the last part (5) of the series I will give you the necessary knowledge to monitor stock trades. I will highlight how you can always read the stock table and know how various stocks are performing. I will also let you know what causes the prices of the stock market to fluctuate, that you may always be on the listening ear.