8 GOLDEN RULES OF MONEY: SECRET REVEALED
Updated on November 05,2022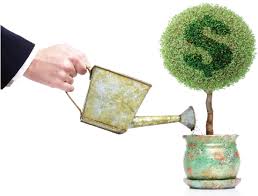 We all need money. Some people have money, while other people want to have money. Money is believed to be the yardstick for success simply because almost everyone on earth is chasing after money.
Accumulating wealth is often good, but wealth should be accumulated fairly, reasonably and honestly within the confines of the law.
Africa is a rich continent with massive mineral wealth, wildlife, sandy beaches, forests, and mountains, among other lucrative possessions. Indeed Africa is blessed! Many African nations do not exploit these resources to the fullest, only to benefit the developed nations from these vast resources.
The oil prices, for instance, are regulated by the western countries, adversely affecting the economic growth of countries exporting petroleum, e.g. Egypt, Sudan, Nigeria, Libya, DRC, and Angola. Why don't we reap from these mass resources?
The secret of making money is entrepreneurship. The world's wealthiest persons ventured into a business to make their way into the game of money. Bill gates, founder and CEO of Microsoft, is the wealthiest man on planet earth with a net worth of 86.4 billion USD, while Nigerian business magnate Aliko Dangote is the richest black man alive. What golden rules of money can we learn from these tycoons?
Here are the golden rules of money African growing talented youths need to embrace to excel in the game of money;
RULE 1: KNOW HOW TO HANDLE MONEY
It is often hectic to handle money, especially when huge sums are involved. Still, the wisest way to make money is first to seek maximum sound financial knowledge-the understandability of how money functions. For example, if you intend to start an SME, seek financial knowledge from experts such as tax consultants, marketers, auditors, accountants, valuers etc., and never go it alone.
RULE 2: MONEY IS UNFAIR.
Always play your cards right, and never work for money but let money work for you. As an entrepreneur always learn the game of your competitors by employing competent staff and through surveys to maximize profits by investing wisely. If you keep working for money, you will just be doing that for your entire lifetime, and frustration will always follow you.
RULE 3: NEVER BE AFRAID OF MONEY
Always invest your money for quick returns. It is not the investments that give us financial freedom but our knowledge about money that guarantees us financial freedom and harmony. If you want to know what God thinks of money, just look at the people he gave it to, so never be afraid.
RULE 4: SPEND MONEY TO GET MONEY
Better said than done. Spend money to get rich. Why keep money idle instead of investing?
"There is no hurry in Africa."
I wonder who formulated that saying, but that's another day's story. Travel across Africa, and you will realize the business opportunities across the continent. It is wise to borrow money, but it is wiser to invest it wisely. While everybody is rushing to urban centres to invest in real estate, others into businesses, look on the other side of the coin and try agriculture.
RULE 5: BE IN CONTROL OF YOUR MONEY
Money gives us financial independence, peace, and freedom. As a good investor, always be in control of your money all the time. Commercial banks play a vital role in our economy by providing loans and saving schemes for people. Still, on the contrary, many entrepreneurs have failed a great deal through the closure of some of these institutions, thereby locking all their capital. Entrepreneurs should be wise and always opt for ways to save their capital other than using banks only. If we command our wealth, we shall be rich and free. If our wealth commands us, we are poor indeed.
RULE 6: INVEST TIME BEFORE YOU INVEST MONEY
Many business people have not reached the ladder of success because of poor time management and planning. Before investing, get adequate knowledge of the pros and cons of the business in question. Avoid mistakes! Commit money where returns are anticipated in the new future. Losses may drag you behind and negatively influence your creditworthiness, and you may be rendered bankrupt at last. Time is more valuable than money. You can get more money, but you cannot get more time. Time is money.
RULE 7: DON'T RUN AFTER MONEY
Knowledge is power; money is success. It is awfully wrong to run after money, but it is advisable to be a magnet that always attracts money and keeps it with you. How do you attract money? Avoid unnecessary spending habits and be your own boss. Being your own boss only gives you the time and the opportunity for further investments, thus attracting more and more money. Remember, money and success don't change people; they merely amplify what is already there. Don't stay in bed unless you can make money in bed.
RULE 8: STUDY FAILURES MORE THAN SUCCESSES
Get your lessons right! Always learn from people who have failed in life rather than those who have succeeded. Failure gives us lessons, while success, in most cases, gives us rewards. For example, an investor can learn much from IMPERIAL BANK, which was put under receivership by CBK in 2015, compared to what we can learn from SAFARICOM limited, which has been doing pretty well in business.

Success comes to those who dedicate everything to their passion in life. To be successful, it is also important to be humble and never let fame or MONEY travel to your head.