Cloud computing part 1-an introduction
April 20,2017 4 comments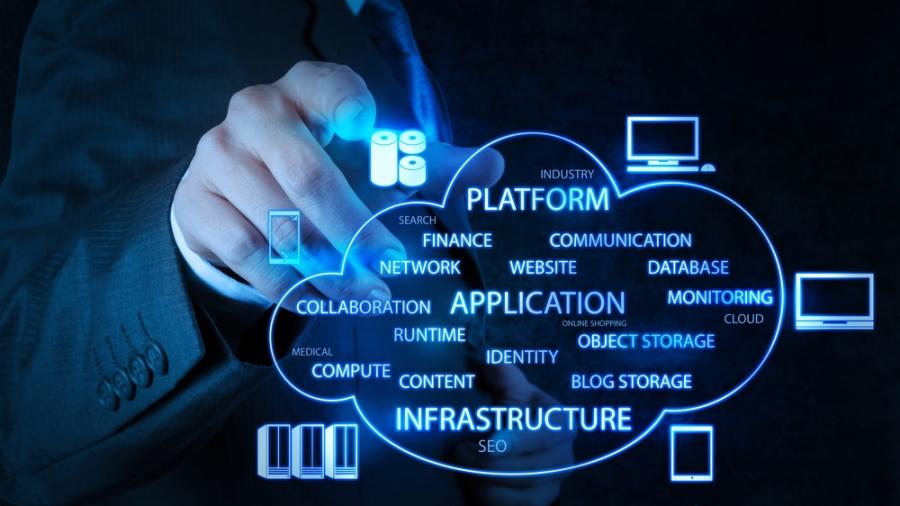 You no longer have to worry about hard disk storage space every time you think about installing the latest version of your favourite development platform. Neither do you have to worry about your system architectures e.g. "I have a Mac or windows or Linux but could only access a software for one of the architectures I don't have". I also bet that you have at once bucked-up your files to an online storage, just in case you lose your computer due to your own unexpected reason, and no longer have access to your most important data. All kudos to the Internet and its related technologies. The next stage in the evolution of the Internet (together with IoT) is a wonderful package that would disrupt if not all, then many organisations and businesses. I speak of cloud computing.
You have most probably used the technology every time you access your emails over your web browser. What does it mean anyway? You can think of cloud computing as a way to access new kinds of technology-enabled services. You or rather, organisations, today have choices in how they source and implement business services. They can access them in-house, have them hosted, outsource them entirely, or acquire them through the cloud. It provides the means through which everything from computing power to business processes to personal collaboration is delivered to you as a service wherever and whenever you need it. At the end of the day, the organisations will have a hybrid environment comprising services from multiple sources.( For technical enthusiasts it refers to the underlying infrastructure that makes it possible to scale services exponentially and flex resources rapidly in response to variable supply and demand).
The cloud over which there is the computing is simply a network of computers whose resources are available through the larger network (Internet). If you have ever used Google drive, Microsoft's One Drive or Dropbox to save your files online, then I guess most of you thought that maybe Google has a computer with a very large hard disk for storing all your files plus those of other users. Uh-oh, drop the thinking, because a cloud consists of a large number of computers internetworked to share their resources: to mean your files in your one Google drive account might actually be stored on different computers on the Internet. I assure you, it is a technology of the future. ). You might be asking yourself how people access the cloud services. Well, Cloud services have standardised Web services interfaces that enable the customer to more easily link cloud-based capabilities to internal applications consider, as an example of these interfaces, the Gmail website. But what makes it a technology worth having, especially for businesses?
Perhaps you have witnessed the most interesting dynamic in this technology: How cloud services like social networks and collaboration tools are changing the way people in businesses access and share information. This is an enough proof that the cloud can eliminate many of the complex constraints inherent in traditional architectures and service delivery models, and can lead to cost, and efficiency savings. Consider the following few characteristics of the cloud:
Scalability and elasticity. One thing for sure is that business organisations can't always anticipate correctly the usage volumes or demands for services or how their services will be used by customers. One customer might use the service three times a year during peak selling seasons while another customer might use the cloud service as a primary development platform for all of their applications. And so can a factor trigger an unexpected on-peak season in your business. If you are using the cloud then you have to worry not about these issues. The cloud is specifically designed to be scalable and elastic hence a must-have for large organisations.
Self-service provisioning. Consider this first scenario of a typical data centre (the predecessor of the cloud). When your department is about to implement a new application say for graphics design, it has to submit a request to the data centre for additional computing hardware, software, services, or process resources. The data centre receives similar requests from departments across the company and it must assess the relevant merit of all requests and evaluate the availability of existing resources versus the need to purchase new hardware. After the new hardware is purchased, data centre staff must configure the equipment for the new application. How does the process feel already? Time-consuming, right? One of the benefits of cloud services is that customers can procure them without going through a lengthy process. This happens in an automated fashion, and as needed by the customer. The customer simply requests access to a service or to an amount of compute, storage, software, or other resources from the service provider and it is automatically provisioned (although not as direct as it seems).
There are more tonnes of benefits of cloud computing but it would be better to understand in details the technology before even considering it as a solution to your business problems. Some fortune 500 companies are also on the losing end with the advent of this technology. Consider Microsoft as a case study; some of its greatest products like the Office (the offline installed version) would be rendered obsolete with time as similar products like Google docs are available in the cloud. However, some companies still prefer the versions installed in the user PC. Truly some are better than their cloud counterparts. But with time, internet connectivity will span the globe at a whole and portability and interoperability will be a key factor for any products success, especially software. Stay tuned for the next article about this technology, in which I will discuss the various models of the cloud (the inside of the cloud).