Crowdfunding platforms in Africa
Updated on October 15,2022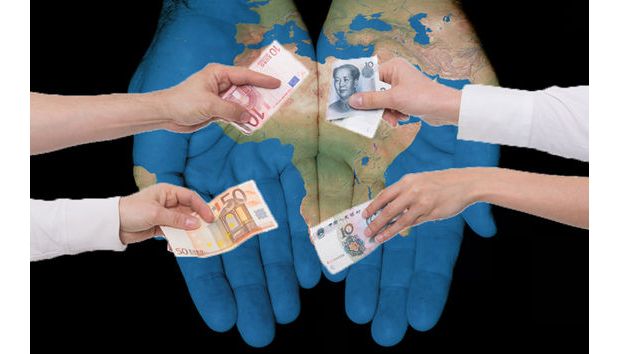 The whole concept of crowdfunding is nothing new in Africa, Kenya being no exception. Africa is a deep communal culture going back as far as pre-colonial times when a community would come together to build houses, till farmland, plant and harvest. In Kenya, "Harambee" was a motto adopted by the founding president, mzee Jomo Kenyatta, meaning that a community should marshall together to help fund projects and help each other in times of need. Crowdfunding has thus been with Africa for a long time, the only difference is that technology has finally caught up with the concept, with various tech platforms mushrooming across the continent to help fund social enterprises, businesses and help fund needy causes.
Globally, crowdfunding platforms such as Indiegogo and Kickstarter are the most renowned crowdfunding platforms. Kickstarter even holds the record for helping raise the largest amount of funds on a single crowdfunding campaign. It helped raise a total of $145 million as of 3rd April 2017 to help fund "Star Citizen", an online space trading and combat video game. Africa also has a few notable crowdfunding platforms which are slowly gaining traction across the continent. Below are a few notable mentions:
Kenya's love for mobile technologies is one of the reasons why Kylla Mulei came up with M-changa, an SMS based crowdfunding platform. M-Changa was built around the Harambee culture and used technology to enable fundraisers to seek to raise funds from a broader network. Although the platform was initially geared to be SMS only, the platform has been on a steady growth, and now has integrated an online platform where fundraisers can collect donations either via SMS or online. With M-changa, one can make and receive donations using M-Pesa, Airtel Money, Paypal, Visa, and Mastercard. M-Changa has so far been used to raise funds used to offset medical bills, fund social enterprises and provide startups with seed capital.
Thundafund is the leading crowdsourcing platform in South Africa and is slowly making a foray into the rest of the continent. Thundafund was created to provide entrepreneurs and creatives with an easy way of raising money for their enterprises. To this point, the company has had notable success which has seen the company raise over 11 million rands and helped fund over 200 projects in the 3 years it has been in existence. Thundafund's commitment to excellence goes as far as providing business mentorship and advice for all projects that have received funding through the platform, a noble business practice that easily sets it apart from other similar crowdsourcing platforms in Africa.
Although LelapaFund originated from France, it can easily be termed as an African crowd investing platform seeing as it provides crowdfunding initiatives for African enterprises. Lelapa Fund was born out of the fact that Africa is an emerging market with a lot of untapped investment opportunities. The fund acts as an intermediary for Africans living and working abroad who want to invest back home. Through Lelapa Fund, pre-vetted startups can receive crowd investment from Africans and venture capitalists living and working in the diaspora.
Mobile Money Wallets
Mobile money platforms are pushing boundaries with regard to fintech. Although platforms such as M-Pesa and Airtel Money were initially meant to provide a small scope of financial services, they have grown to the point where a small ecosystem has grown around the mobile money platform to the point where platforms such as M-pesa are unofficially being used for crowdfunding.  Since the introduction of M-Pesa's pay bill feature, the platform has been used to raise funds for various causes. One of the most notable fundraising campaigns was Kenyans for Kenya, a fundraising campaign run by the Kenya Red Cross society to help mitigate the effects of famine in Turkana. A total of $10 million was raised from the campaign. Both Airtel Money and M-Pesa have been used to fundraise for various social causes and there is no denying the kind of positive impact they have had on East Africa's crowdfunding scene.
Afrikstart is a peer to peer crowdfunding platform that is mainly focused on providing budding entrepreneurs with funding for their businesses. Afrikstart has been able to provide a wide variety of Pan-African startups with affordable capital and access to business mentorship and guidance. Entrepreneurs have to pitch their business ideas to an audience of potential backers, clearly stating why they need extra funds before they can be considered for funding. Afrikstart then curates the projects and retains a small fee if the crowdfunding campaign reaches its funding goal.
As much as the crowdfunding concept is not new in Africa, technology is helping fundraisers use it to reach more people. Social causes are being funded, businesses are being funded and employment opportunities are being created all thanks to crowdfunding platforms. Africa's crowdfunding potential has however not reached it's maximum potential, seeing as internet penetration in Africa is still low. This means that a significant percentage of the population probably does not have access to the platforms. With such potential for growth, crowdfunding will only get better with time.