Micro-investment in Chamas
Updated on October 15,2022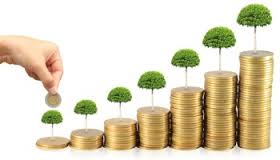 As a small boy, I always looked forward to my mother's merry-go-round 'chama day'. When it was my mother's turn to host 'chama', our house would be filled with lots of food and drinks. Name it all! However, I concentrated on the chama as an investment avenue rather than a mere 'merry-go-round'. Chamas are common in today's African society from homes to offices, to marketplaces and even religious places like churches, mosques and temples, with a majority of them being formed by women. Are women hard working and more focused the rest of the society members? The chamas bring together people who are knowledgeable on money matters and wish to grow together.
The African society has created a gap with women being the key players in the formation and organization of chamas. Pulling resources together allows women to meet certain financial and investment targets that cannot be achieved without a common pool. With the societal inefficiencies such as poverty, drought, famine, domestic violence, HIV/AIDS and drug abuse chamas play a key role for women as they create a sense of self-independence and sustenance as women can cater for their basic needs and even raise funds for their families on their own. Chamas have enabled women to gain wider access to knowledge and skills through idea sharing, training, joint seminars, conferences and workshops. Well established chamas have enabled women to save adequately and access mortgages to build homes and luxurious residential apartments. This promotes happy lifestyle among members of a chama. Chamas have enabled women to access 30 per cent government tenders designated to women, youths and the disabled groups in the society. This has raised the living standards of most women thus reducing poverty levels while promoting development. Chamas have also enabled women to participate in agricultural projects through a common pool of wealth. These products are sold in urban centres to generate a source of livelihood. The society needs to embrace women empowerment through chamas because WHEN YOU EMPOWER A WOMAN, THE WHOLE SOCIETY IS EMPOWERED.
Well said about chamas, it is always in order for one to join a chama of like-minded people who share similar ideas and interest. Indeed, two cannot walk together unless they are in agreement. Always have the group's goals in mind and the aspirations. When I land on my first job I would join a chama with my colleagues because I know that a chama would present a great opportunity to exercise my entrepreneurship skills with other like-minded individuals and share experiences and tips on shaping my accounting career.
Before making any move to join a chama it is wise to get an education about the investment decisions you intend to achieve from the chama. The following guidelines should be considered before joining a chama:
The vision of the chama
The first step is getting adequate and reliable information about founding a chama. What was it formed to do? Who are the members? What are the goals of the chama? The best chama to join is one whose members share a common interest with you.A good chama must have a common and good vision. A good vision is simple, clear and to comprehend among the members. Avoid chamas that have a mediocre vision and lacks focus.
legal entity
By the constitution of Kenya, chamas are not regarded as legal entities. In many instances, chamas develop either as self-help groups, an association, a company limited by shares or even as a partnership. Always choose the kind of group that protects the liability of members.
Rules and regulations
Before joining a chama, do your logic reasonings well, get the rules, regulations, guidelines and principles of the chama and carefully read them through to ascertain credibility and maximum compliance. The rules and regulations govern membership eligibility, meeting times and frequencies, monetary contributions, provision for an exit strategy by any member and powers vested in the executives, that is, the chairperson, secretary, treasurer and other management officials. The rules ensure that you are free from exploitation and that your finances are safe. Better safe than sorry.
Shareholder structure
Most chamas employ an equal share ownership platform. Very limited chamas have a shareholder structure that allows certain members to own more shares than others. Join a chama that has transformed from equal sharing to varied sharing platform. Members with a chama have different capabilities and thus, a member who invests more effort, time and resources must not reap the same benefits as one who just contributed a little. That is absurd and tantamount to exploitation. Members should be allowed contribute as much as they want to reap the best out of their investments.
Dividend policy
A good chama will often have a good dividend policy to its members. A well-defined dividend policy will stipulate the funds to be offered to shareholders, retained profits and profit payout ratio. A strict policy must be employed to minimize fraud and misappropriation of funds. Avoid joining chamas with unclear rules and regulations as this will pose a high risk to your investment. A fool and his money are always separated. Don't be a fool, for you will lose what you truly worked for. Remember, ignorance has no defence. Be transparent and always be enlightened on the chama's activities. Money is not easily gotten but it can vanish very easily. Money doesn't grow on trees, never trust anyone with your money