Huduma smart cards to connect citizens
February 20,2017 0 comments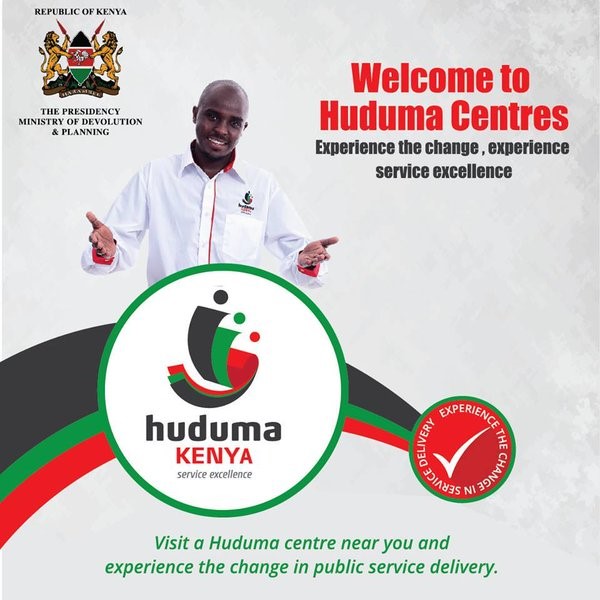 Ever been at the Kenyan Huduma Centers? I have. Sometimes frustrated by a lot of things. Just to mention a few…long waits in lines due to the overall service time, sometimes incidences of corruption due to our cash payments systems and not to forget possible pilferages of government funds. And maybe you are tired of walking with cash. These and some more unpleasant incidences may come to an end. The Ministry of Devolution and Planning, in partnership with MasterCard, has rolled out Huduma Smart Cards to connect Kenyans.
The Huduma smart card aims to connect all citizens to the formal financial sector to drive efficiency and transparency as part of their vision 2030 goals. The card is a prepaid card with chip and pin technology powered by MasterCard, one of the world's leading companies in payment technologies.
The prepaid card allows Kenyans to pay for an array of government services such as National Hospital Insurance Funds (NHIF), National Social Security Fund (NSSF), just to mention a few. Citizens issued with the card will automatically be enrolled in these government services, ensuring all Kenyans benefit from these initiatives. Card holders are assured of how they use the solution to remit their funds, it will be secured by the MasterCard multi-layered approach to protecting payments.
Once funds are loaded to the prepaid card, card holders can use their Huduma Card to pay for goods and services, in stores, online, by phone or to withdraw cash from ATMs. This can be done anywhere, MasterCard being accepted locally or at millions of locations worldwide.
Talking on behalf of the Huduma Kenya Programme, Dennis Mutuku, CEO Huduma Kenya Secretariat said, "This is Kenya's first multipurpose social payment card with payment functionality and we are excited to see the instant, substantial and positive impact that this will have on the lives of millions of citizens previously excluded from the financial mainstream."
The Card is currently being issued by Commercial Bank of Africa (CBA), Diamond Trust Bank (DTB), Equity Bank and Kenya Commercial Bank (KCB), with no bank charges being allocated to citizens when registering for the smart card. If you love the idea then grab your card at one of these places.
MasterCard Division President for Sub-Saharan Africa, Daniel Monehin said, "The Huduma initiative introduced by the Kenyan government is one of the most innovative approaches to including citizens to the financial sector. We are proud partners, and it is a real honour to have been selected to power the solution with our world-class payment technology. We are committed to investing in Kenya, and the continent, and are eager to support the country in its widespread roll-out of the Huduma Card in 2017."