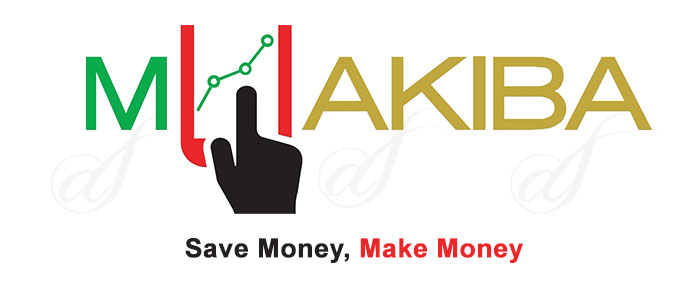 As I said in a previous post, these are indeed interesting times to be a Kenyan citizen. The technology scene in Kenya is always teeming with interesting innovations, and in some cases even setting the pace around the world. This week, the Government finally caught up with the rest of the class by launching M-Akiba, a one of a kind offering of mobile based bonds, the first in the world. As billionaire Bill gates once said, Kenya really is teaching the world how to use mobile phones.
M-Akiba, which was the culmination of two years of back and forth planning between the Nairobi Securities Exchange, the Capital Markets Authority (CMA), Treasury, stockbrokers, investment banks, Central Depository and Settlement Corporation, ICT Authority of Kenya, and the Nairobi International Financial Centre Authority, comes at the right time, when the minimum investment an individual can make on a bond has been lowered from the previous high of Ksh 50,000 to Ksh 3,000. This automatically increased the number of Kenyans who will be able to participate in the purchase of these bonds. Before the launch of M-Akiba, bonds were a reserve for the financially well off individuals who could raise the minimum Ksh 50,000. With M-Akiba however, anyone with a phone and as little as Ksh 3000 can purchase these bonds. That effectively gives some teenagers and university students the ability to purchase bonds.
I don't know whose idea it was to include the majority of Kenyans by lowering the minimum investment on bonds to Ksh 3000, but whoever it is, knows that for any institution to make a significant mark in the Kenyan market, they have to provide products that are easily accessible to the common mwananchi. I mean, even Safaricom started making astronomical profits when they introduced the Bamba 50. This act increased the number of airtime purchases since it included those who could previously not afford to purchase the cheapest airtime scratch-card at 250 /=. Equity bank also started making its mark on the Kenyan banking scene when they made opening of bank accounts completely free with no need for astronomical minimum operating balances running into tens of thousands of shillings which was the norm in banks when it started operating. So, whoever suggested that minimum bonds investment should be lowered to 3000/= must have been reading from the right handbook.
With only two days into the three-week windows for which the Ksh 150 million bonds will be available to the public, statistics are already showing positive uptake of the bond, with 15% of subscriptions already made by the end of Friday. 1 million was purchased within one hour of launching the product. M-Akiba, which is available on M-Pesa and Airtel Money only, can be accessed by dialing *889# Where one is required to follow prompts to create a CDS account. Once registration is complete, one can purchase bonds from as low as 3000/= and as much as 140,000/= in one day. The three-year bond will attract a 10% tax-free interest which is payable bi-annually. The government is expected to raise an extra 4.85 billion to be offered in either the second or third quarter of the year.
M-Akiba is set to encourage a saving culture among Kenyans, increase financial literacy with regard to investing in bonds and increase financial inclusion among Kenyans. It is also set trends in other countries which are going to adopt the same mode of bond auctioning.