New Kenyan banks mobile cash transfer systems
February 20,2017 1 comments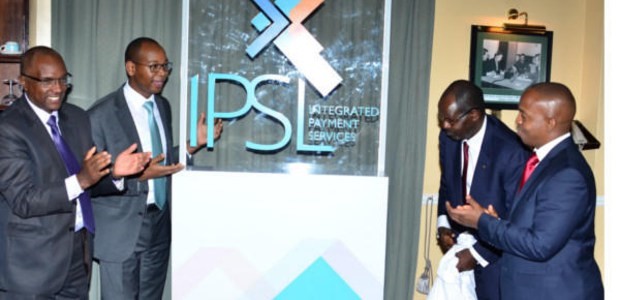 Powered by Kenya Inter-participant Transaction Switch (KITS), Kenyan banks are to launch their own mobile cash transfer system, by early April, 2017.
Through the new Switch, customers transacting Ksh.500 and below will not pay any fees. It will also be relatively cheaper to transact on the platform. As an example, it will roughly cost you Ksh.20 to transact Ksh.2,700 through the platform against the Ksh.55 charged on M-Pesa. The recipient of money transferred through the new platform will get a code from the sender and use it to make payments to another person's bank account or withdraw the cash from banking agents. This will also see to it that individuals with no bank accounts are still able to use the platform.
About six banks, out of the 43 who are members of the Kenya Bankers Association (KBA), have received regulatory approval from Central Bank of Kenya (CBK) to launch a mobile money transfer platform. These platforms will run on the Kenya Inter-participant Transaction Switch (KITS).
"At the moment, about six banks have received approvals to launch the product. Approvals started coming in around two weeks ago. We started operating the system on a pilot basis towards the end of last year and will now move to incorporate the approved banks and their customers as and when they receive the go-ahead. Once a bank gets approved, they immediately start on-boarding customers onto the system"
-Habil Olaka, KBA CEO
Once complete, the IPSL system, will provide a safe, secure and cost efficient platform for person-to-person (P2P) money transfer. These transfers will be initiated from the five main bank channels: Mobile banking (USSD & Application), Internet banking, ATM, Branch front office, Agency Banking and POS.
The Kenya Interbank Transaction switch is expected to launch in the next two months. You will have to visit your bank branch to get on board the service. Financial intermediary products and solutions developed by IPSL will be delivered under the applicable regulatory provisions and regulated by the Central Bank of Kenya.
"We expect to launch the platform in about eight weeks, or even less, depending on how comfortable we shall be at the time. We do not need to get all 43 banks on board in order to go live; we simply need a critical mass of customers."
Habil Olaka, KBA CEO
The management team….
Learn more about Kenya Inter-participant Transaction Switch (KITS)'s intergrated payment service that powered this amazing service: http://www.kachwanya.com/2017/02/08/kenya-bankers-association-kba-names-management-team-that-will-run-its-mobile-cash-transfer-subsidiary-ipsl/