The Kenyan Tech Hubs: Nurturing ideas
May 29,2017 0 comments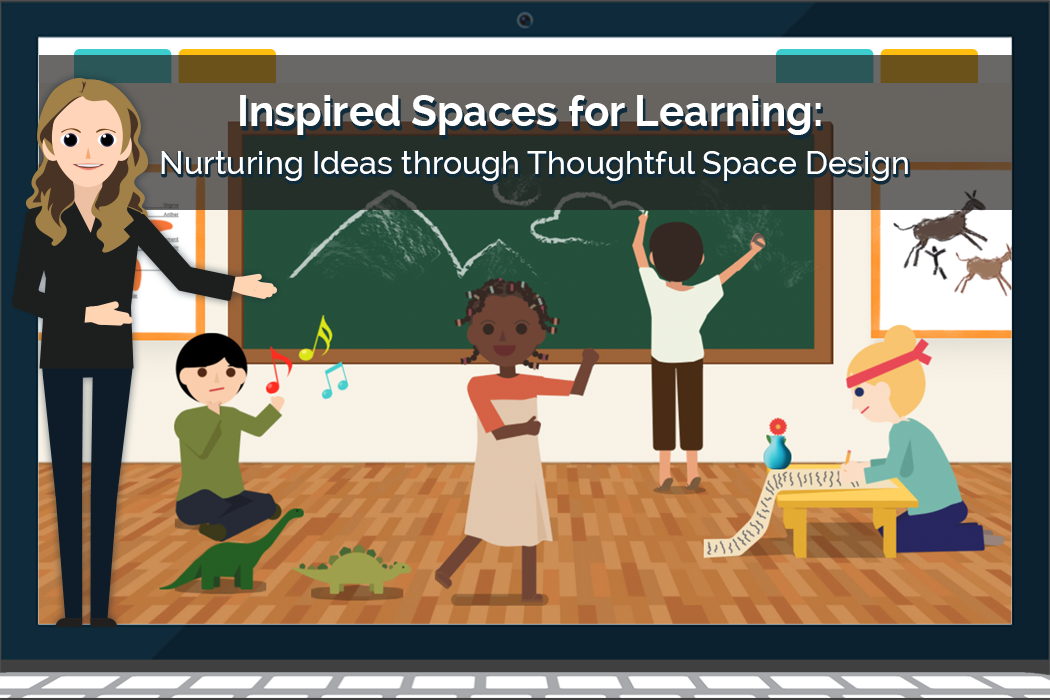 Kenya itself, has one of the most dynamic tech environments in Africa, as she has witnessed digital technologies spread rapidly. Digital dividends (the broader development benefits from using these technologies) have generally not done so. It is also fair enough to say that Kenya houses one of the best entrepreneurial minds (inventors, innovators, business individual, critical thinkers, and geniuses/effectively intelligent individuals) in the world. As a case study, she is the epic symbol of mobile banking technology in the whole world. More of this inventions and innovations exist in the Kenyan grassroots if only they were stimulated to growth, that, I can assure you. What if they were to be stimulated and at the same time natured as of a lioness to its cub? What if that sketchy idea in the black man's mind were to be modelled into the masterful last supper artwork of Leonardo Davinci? Good news. Innovation hubs, or rather, is islands of innovation are mushrooming across the beautiful country. Many call them "tech hubs" or tech labs; but whatever you have nicknamed them, these flourishing tech centres are becoming hotbeds of local innovation, bridging the boundaries of the once fledgeling entrepreneurial scene. They serve as incubators for the local tech community to exchange knowledge and encourage collaboration. But their impact goes well beyond individual start-ups or technological inventions, as the affected might have discovered. I am privileged to discuss with you about some of these tech hubs in Kenya while highlighting their importance in the economy of Kenya.
Founded in 2010, iHub is a globally recognized tech centre situated in Nairobi, Kenya. At least according to them, they have been both the main catalyst for regional tech acceleration and a role model for tech hubs across emerging markets. The following is their guiding statement, "iHub aims to become the best African support system for ICT focussed tech entrepreneurs and individuals who aspire to create great companies that tackle some of our biggest challenges. We will create an environment of trust and experimentation that will be focussed on the idiosyncrasies of our local ecosystem in Kenya at first, but will venture out across the continent and beyond"
What have we to reap from iHub? To begin with, iHub offers entrepreneurship coaching. This consists of everything that matters to the community of tech entrepreneurs and those who simply want to become entrepreneurs. Even if simply looking for a job in the tech space, this is the right place for you. Kenya has a lot of young minds fuelled with the youth bodily energy that when controlled then fired at a specific focal point, it would create the worth-having ripples for creation. I am happy that iHub is doing this, and so should you.
Secondly, iHub's innovation journey provides reverse engineered product lines that will bring together many disparate services into one consistent offering. It is more of a truth in the nude that innovation is the mother of positive progress. Stagnation and business failures have been entirely due to the failure to master the art of innovation. There are lots and lots of products and services that have been developed in this world, your success can mount to that of the inventor of these products if and only if you can master everything about these existing products. The perfect way is reverse engineering. How else could the British' room 14 have broken the Enigma machine if not through reverse engineering? Better still consider China's success in the tech world.
To end with, an African Innovation Fund (AIF) is under development by the tech centre. This, aside from their fellowship program, will be an exclusive investment partner of iHub, and will engage, support and promote the best entrepreneurs across Africa.
Fished right from the second largest lake in the word, LakeHub is the place to be for youths interested majorly in programming. Situated in Kisumu Kenya, it is a daring tech centre, its counterparts having been centralised at Nairobi Kenya. It therefore serves the whole western Kenya (a region known for its intelligent individuals). It's is manned up with programs that are entirely necessary for any aspiring entrepreneur. Allow me to mention a few.
Its village code vision, aims to bridge the rapidly expanding digital divide in this rapidly changing tech space. Through workshops, camps and after school programs, Village Code is empowering youths in Western Kenya with skills covering programming, design, entrepreneurship and so much more. It is the right place to be after school instead of the other places you know of.
It has another whooping cool program called Code9ty which provides a platform to learn how to build interactive web applications in their coding boot camp. It is fun and interactive ninety days of hands on skills. In addition, you get to keep track of your daily progress using the useful version control software-Git. All this sums up to 90 days of supercharging your brains with technologies that will make you one of the best rails developers around. Hmn, a perfect breeding ground for developers, especially now that the lake is also around.
This is a consortium of four organizations i.e. eMobilis, World Wide Web Foundation, the University of Nairobi and iHub. M:lab aims to be a leader in identifying, nurturing and helping to build sustainable applications. It is a tech centre that any application developer should be part of. It accomplishes its aims by:
Providing world-class business and technical training to high profile individuals on mobile application development and entrepreneurship. I could say Kenyans should be the world's tutors on mobile phone technologies. This I say confidently after witnessing a lot of immeasurable ideas from local youths who not only do they have no idea on how to bring their ideas to life but also know not from where to start. M: lab is here for these youths.
Facilitating demand-driven innovation through rigorous and groundbreaking market research. I have read very many academic research papers and it would be a blatant denial of the truth if I were to say that of the many papers I read, Kenyan papers featured at a convincing ratio. This would be a lie. Out of 50 papers on any technology topic, 1 would be from Kenya, or just by a Kenyan living somewhere. We need a good environment for research, where research topics plus methodology and findings are moderated. Simply, we need a neutral environment or just a body for conducting researches. M: lab is such an environment.
Supporting developers and entrepreneurs in achieving their potential with a world class knowledge repository on ICT 4D, business advice, coaching, mentoring and professional services.
These among providing access for financing, quality assurance, and competition of ideas would help build an enabling environment for local entrepreneurs.
It also provides a high quality and appropriately subsidized physical infrastructure for the initial operations of high potential start-ups.
The GrowthHub, situated close to Yaya Centre, aims to support start-ups and early stage enterprises in all sectors of the economy. As the managing director, Patricia Jumi, said during the opening: "Jobs have to be created, and not only in the ICT-sector. Kenya needs more people who start their own companies." Thumbs up for the statement, for it is high time the jobless Kenyans should embrace self-employment as the ultimate solution to a stress-free life (with the absence of the Boss-pressure). The GrowtHub is an initiative of the Danish organization GrowthAfrica.
"We want to take the momentum from the IT and mobile boom to other industries such as renewable energy, water and agriculture," quoted from Johnni Kjelsgaard, the founder of GrowthAfrica. GrowthHub wants to create an exclusive club of ambitious and committed entrepreneurs, facilitators, coaches and mentors.' To achieve the above mentioned, they are offering office solutions, access to meeting rooms and conferencing facilities, a learning lounge with access to an online library of 10,000+ e-books, physical books and magazines, workshops, BPO services, demo days, a café and facilitated peer learning groups.
This is a business incubator that offers an entrepreneurship program focusing on growing innovative technology-driven ideas. Nailab has two core options for programs through which a start-up can benefit from. One is its core incubation program and the other is specialized programs. The core programs is a six-month program split into business development and program development. The
Specialized programs are the ultimate hot zones for looking-to-be entrepreneurs. An example is the I Am campaign that is a UNFPA funded that calls on the youth to talk, learn and understand sexual reproductive health in an environment that they are safe and un-stigmatized. This touches on the core command given to humans and is very necessary for the continuity of our race especially in this polluted age of lack of reason yet the age of enlightenment.
Another of its specialized programs is Nailab Seed Fund (NSF). Basically, it is an angel fund founded by Nailab and ICCO whose aim is to invest in early stage seed capital to promising technology (software and hardware) startups in East Africa. The investment will be geared towards accelerating the startups' growth to realize more economic returns.
To start with their own statement of purpose, "young and fast-growing businesses don't have excess time and resources to spend on things like office logistics. Yet having a functional, well-designed and vibrant workspace is crucial to building legitimacy with customers, growing a strong team and developing cohesive business networks." I love this statement, for it follows the art of seduction in business. The truth presented by the statement is also worth noting and that's why "Nairobi garage helps accelerate these processes, so businesses can become awesome and faster."
With a mission to provide the best rates and most flexible options for amazing work spaces, in top locations in Kenya, it is a lab worth having. They provide fully-serviced core-working office spaces for start-ups, techies and entrepreneurs. Maybe you have a startup business but don't know where to establish it first, run to Nairobi garage and grab your space. Entrepreneurs are often very creative thinkers, but real life changing thoughts and imaginations like the Einstein's often suffice in real (quiet and nature-like with no artificial noises) environments. Looking for your own spaces might end in a very worthless environment so let the experts search one for you.
It is a Centre of Excellence in ICT Innovation and Development based at Strathmore University. It was established to address the Millennium Development Goals (MDGs) and to contribute toward Kenya's Vision 2030. The research centre is involved in interdisciplinary research, students' engagement, collaboration with government, industry and other funding agencies. Their Vis­ion is to be a lead­ing Centre of Excel­lence in the uses of ICT for development while their Mis­sion is to provide an envir­on­ment that pro­motes tech­no­lo­gical innov­a­tion and provides busi­ness sup­port struc­tures and policy dir­ec­tion to har­ness the poten­tial of ICT as a genu­ine tool for sus­tain­able development.
iLab is the perfect place for learning ICT related subjects including Ethical hacking and mobile apps development. It also undertakes a lot of research on critical areas such as the Internet of Things (IoT), health projects and e-platform related projects.
The list ought to be endless, especially now when even affording a meal becomes an issue for the common mwananchi. They that go hungry are the ones with unused minds, unrealized ideas, untouched potentials, eyes that were never taught to see what ought to be seen, and existent coaching centres that they were never told of. It would melt my heart to see no one go hungry (except if on a fasting mood) for lack of what to eat, or rather lack of water for drinking. It is profoundly shocking that the Turkana people are weary of the lack of drinking water yet they have the largest lake in Kenya and one of the largest rift valley lakes in the world. The problem is not the salt in the lake, people at grass roots have the ideas on how to purify this salt, and they just don't know how to realize their ideas. Better still, some have not been taught to think of these problems. We need more tech labs, if you don't, then I do times two. Kudos to what the existing tech labs are doing, I love the work. The entrepreneur should be thinking of starting their own, especially those for cyber security. These things ought to be done by all institutions of higher learning, but due to short-mindedness, most have failed.We need more of the continuous flow of ideas, talent and networks, don't we?